Your Comprehensive Guide to GITEX Global 2023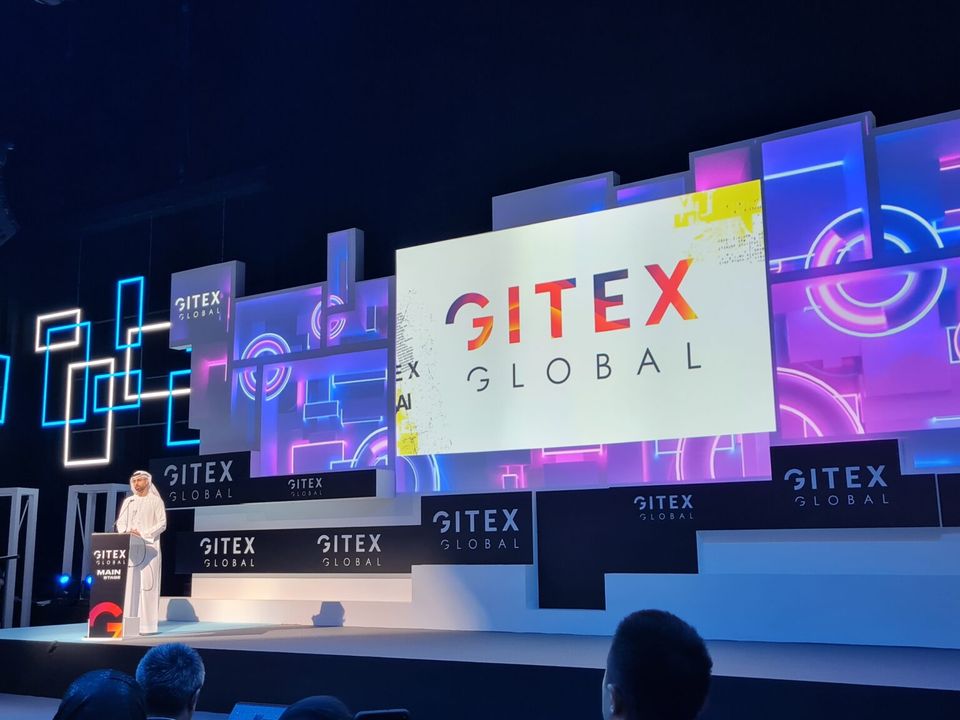 From (free) GITEX passes to our recommendation for your hotel booking
India, often hailed as the IT outsourcing capital of the world, has been a cradle of technology innovation and entrepreneurship for decades. With its vast pool of tech talent, burgeoning startup ecosystem, and a rapidly digitizing economy, India stands at the forefront of the global tech scene. On the other hand, Dubai, the leisure capital of the Middle East, has emerged as a global business hub, attracting entrepreneurs, investors, and corporations from around the world to the United Arab Emirates. The city's strategic location, investor-friendly policies, and its ambition to become a smart city have made it a magnet for business opportunities.
It's no surprise then that the tech corridors of Bangalore, Hyderabad, and Mumbai find a kindred spirit in the bustling business districts of Dubai and Abu Dhabi, the UAE's capital. The synergy between India's tech prowess and Dubai's business-friendly environment is palpable, and nowhere is this confluence more evident than at GITEX Global, and its spinoff event GITEX EXPAND North Star Dubai.
Why This Guide?
In the subsequent sections, we will delve deep into each aspect of GITEX and Dubai, ensuring that by the time you board your flight back to India, you carry with you not just business cards and brochures, but have fully captured the wealth of business opportunities GITEX offers.
Highlights of GITEX 2023: With a plethora of sessions, exhibits, and workshops, GITEX can be overwhelming. Our guide breaks down the event, helping you prioritize sessions that align with your business interests.
Planning Your Visit: From visa requirements to local transportation, from accommodation options to your registration to the event, this guide addresses the logistical aspects of your trip, ensuring a hassle-free experience.
Networking Opportunities: GITEX is as much about building connections as it is about tech. Our guide offers tips on networking, highlighting events and platforms where you can connect with potential partners, clients, and investors.
Why shall Indian Business Tourists attend GITEX 2023?
Held in Dubai, GITEX (Gulf Information Technology Exhibition) is not just an event. As one of the world's largest tech exhibitions, GITEX offers a platform for visionaries, pioneers, and tech enthusiasts to come together, share ideas, and forge partnerships. For Indian tech companies and startups, GITEX presents a golden opportunity to tap into the Middle Eastern market, but as well collaborate with global tech giants, and showcase their innovations to an international audience as GITEX hosts 170,000 visitors from more than 170 countries.
But why should an Indian business tourist, in particular, be interested in GITEX? The answer lies in the evolving dynamics of the India-Dubai business relationship. Over the years, Dubai has become home to a significant Indian expatriate community. Indian businesses, ranging from IT firms to retail chains, have established a strong presence in Dubai. The bilateral trade between India and the UAE stands testament to this growing relationship, with figures expected to reach a staggering $100 billion by 2023.
Given this backdrop, GITEX Global 2023 is not just another tech event for Indian businesses; it's a bridge to new opportunities, a platform for collaboration, and a window to the future of tech innovation. You can expect to meet tech leaders, exhibitors from around the world, innovators and tech enthusiasts.
This link gives you access to the list of Indian exhibitors already participating to the event in the United Arab Emirates.
The event organizer, the Dubai World Trade Centre (DWTC) has as well launched GITEX Africa in 2023 in Morocco, already the largest tech event on the continent.
GITEX Global 2023 Dates and Program Overview
Hosted by the Dubai World Trade Center, GITEX Global 2023 is set to take place from 16-20 October from 10am to 5pm.
This year's theme revolves around the theme "The Year to Imagine AI in Everything", encompassing cutting-edge topics like the Metaverse, Web 3.0, ESG (Environmental, Social, and Governance) at GITEX Impact, Future Urbanism, Quantum computing, Cybersecurity, Big Data, Cloud Computing, 6G, Blockchain at the Future Blockchain Summit, and Artificial Intelligence. The event promises to be a melting pot of ideas, innovations, and collaborations, making it a must-attend for anyone in the tech industry, especially those from India's dynamic tech scene.
This link gives you access to the GITEX speakers, and the event agenda.
It is important to note that GITEX EXPAND North Star Dubai, the spinoff event dedicated to emerging technology, startups and investors is happening from 15-18 October in a different location, the Dubai Harbour. For more details, check EXPAND North Star website.
Why Attend GITEX Global 2023?
GITEX Global is not just another tech event; it's a phenomenon. Here's why:
Diverse Participation: With over 5000 exhibitors from more than 170 countries, GITEX offers a global perspective on the latest tech trends and innovations.
Focused Agendas: The conference agenda is meticulously planned to cover a wide range of topics. From the social impact of Web3 to the ethics surrounding it, the discussions promise to be enlightening.
Networking Opportunities: GITEX is the perfect platform to forge new business relationships, collaborate on projects, or simply gain insights from industry leaders.
Sustainability Focus: Recognizing the importance of sustainability, GITEX 2023 will host the region's largest event for sustainability tech innovation. With participation from over 50 ministry delegations, 150+ climate tech startups, and 100+ leading sustainable tech speakers, it's an event that resonates with the global call for sustainable solutions.
Planning Your Visit
For Indian business tourists, attending GITEX can be a seamless experience if planned well. Here are some pointers:
Travel Arrangements: Emirates Airlines, in collaboration with GITEX, offers special deals for attendees. Ensure you check out these offers to make your journey economical and comfortable. The Emirates GITEX Promotional Code is EVE6GTI with Travel Validity: 11 October 2023 - 25 October 2023.
Visa Support: Most Indian passport holders can avail of a visa on arrival, which is valid for 14 days. Alternatively, an e-visa can be obtained before travel. It's always a good practice to check the latest visa requirements and ensure all documents are in order. GITEX provides visa support for its international attendees, making the visa application process smoother. Check this page for details on GITEX Visa Assistance.
Accommodation: Dubai boasts a range of accommodation options, from luxury hotels to budget stays. It's advisable to book your accommodation well in advance, given the influx of attendees during GITEX.
Navigating the Event: The GITEX website provides a comprehensive agenda, helping you prioritize sessions and manage your time effectively. Additionally, there are several apps and digital tools available to enhance your GITEX experience, which can be downloaded after your registration.
GITEX Registration Made Easy
Stepping into the world of GITEX Global 2023 is akin to entering a realm of technological marvels, and the gateway to this realm is a straightforward registration process. For all tech enthusiasts, entrepreneurs, and business leaders, here's a step-by-step guide to ensure your entry to this grand event is as smooth as possible:
Exclusive Offers: GITEX values its attendees, and early registrants are in for a treat. Early bird discounts are available, making the deal even sweeter. For those who wish to experience GITEX across all its dimensions, VIP tickets are on offer. These come with a host of benefits, including priority seating, exclusive lounge access, and much more.
GITEX (Free) Passes: GITEX website offers access to early bird passes, and may offer GITEX free passes in the weeks vefore the event. You can already access free passes to GITEX Expand North Star, its startup event happening at Dubai Harbour. Check this link to register.
Hotels near GITEX
Dubai, known for its ranking as the world best destination by TripAdvisor, boasts a range of accommodation options that cater to every budget and preference.
Proximity to Dubai World Trade Centre: Several hotels, ranging from luxury to budget, are strategically located near the Dubai World Trade Centre, the venue for GITEX. Staying nearby not only saves commute time but also allows attendees to immerse themselves in the event without worrying about long travel distances.
Early Booking Benefits: GITEX, being a global event, attracts visitors from all over the world. This surge in visitors means hotels tend to get booked quickly. It's advisable to secure your accommodation well in advance. Many hotels offer early bird discounts, adding to the savings.
Diverse Options: Whether you're looking for the lavishness of the Burj Khalifa's Armani Hotel, the budget-friendly yet comfortable Rove Hotels, Dubai has it all. Many of these hotels also offer shuttle services to the GITEX venue, ensuring convenience for attendees.
If you are looking for the best hotels near the Dubai World Trade Centre, check our partner's dedicated guide.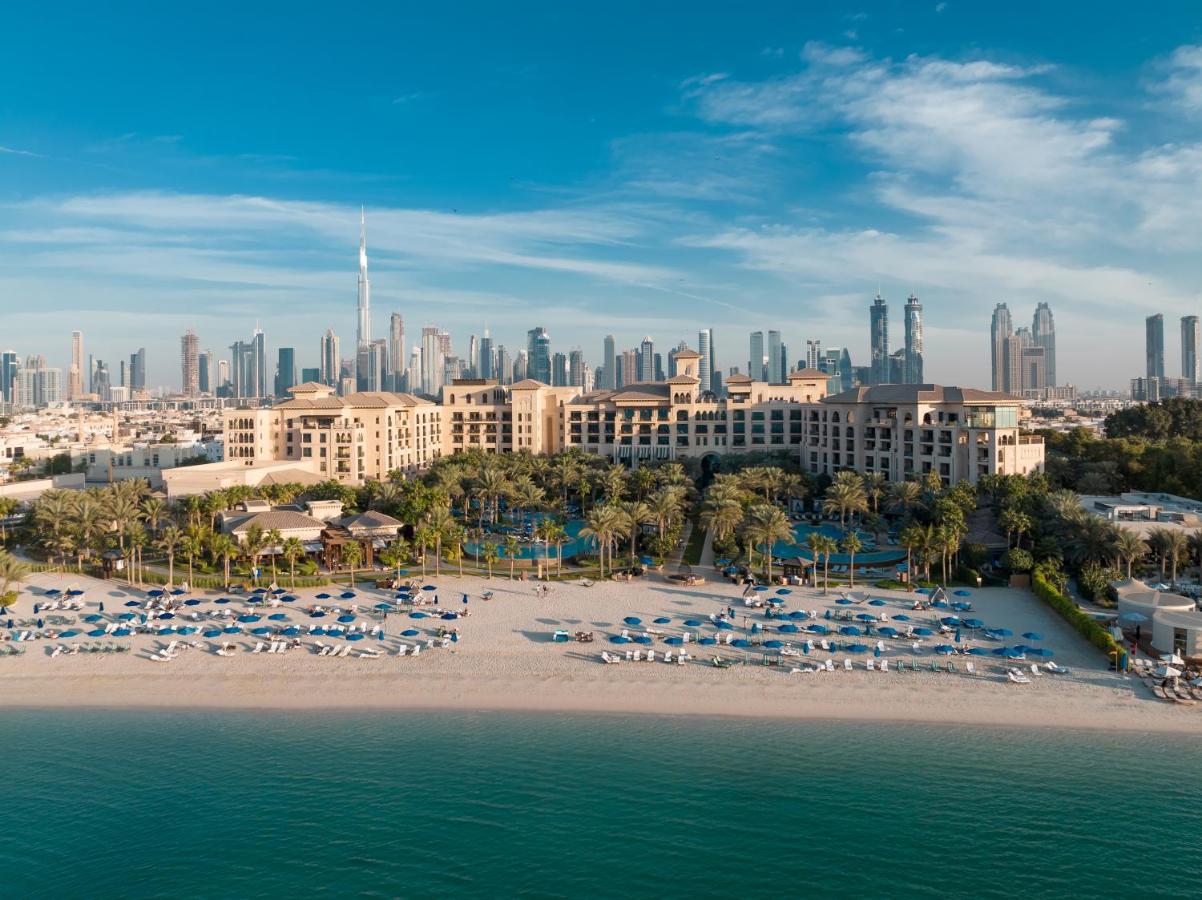 Navigating Dubai
Dubai is not just a hub for business and luxury but also a model city when it comes to infrastructure and public transportation. For Indian business tourists, moving around Dubai is both a pleasure and a breeze, thanks to its world-class transportation system.
Dubai Metro: The crown jewel of Dubai's public transportation, the Dubai Metro, is a marvel of modern engineering and design. Efficient, punctual, and spanning the length and breadth of the city, it's the preferred mode of transport for many. For GITEX attendees, the convenience is unparalleled with a metro station situated right at the Dubai World Trade Centre. The trains are clean, air-conditioned, and punctual, ensuring you reach your destination on time. Moreover, the metro offers a unique view of the city's skyline, making every journey scenic.
Taxis: Dubai's taxi service is reliable and readily available. With their cream-colored exteriors and friendly drivers, they can be hailed from almost anywhere in the city. The taxis are metered, ensuring transparency in fares. For women travelers, there are pink taxis with female drivers, ensuring safety and comfort.
Ride-Sharing Services: Modernity meets convenience with ride-sharing services like Uber and Careem (a local favorite) operating extensively in Dubai. With just a few taps on your smartphone, you can book a ride to any part of the city. These services offer various car options, from budget rides to luxury vehicles, catering to every traveler's need.
For more details, you can check our partner's detailed guide on moving around Dubai.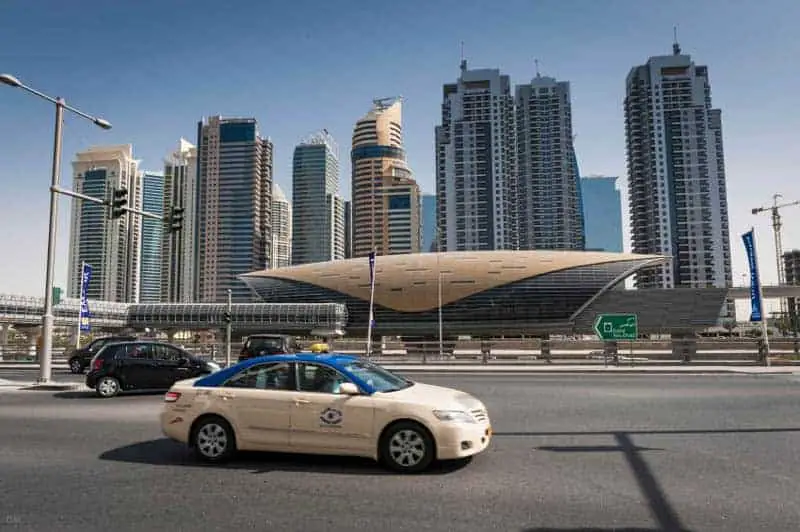 Dive into the GITEX Experience
The Dubai World Trade Centre (DWTC), the venue for GITEX, is more than just a convention center; it's a microcosm of Dubai's ambition and grandeur. As you step into this architectural marvel, here's how you can make the most of your GITEX experience:
Familiarizing with the Layout: The DWTC is vast, comprising multiple exhibit halls, conference spaces, dining areas, and lounges. Before diving into the GITEX experience, take a moment to familiarize yourself with the venue's layout. Many interactive kiosks and maps are placed strategically to assist visitors. There's also a mobile app that offers a digital map and real-time event updates.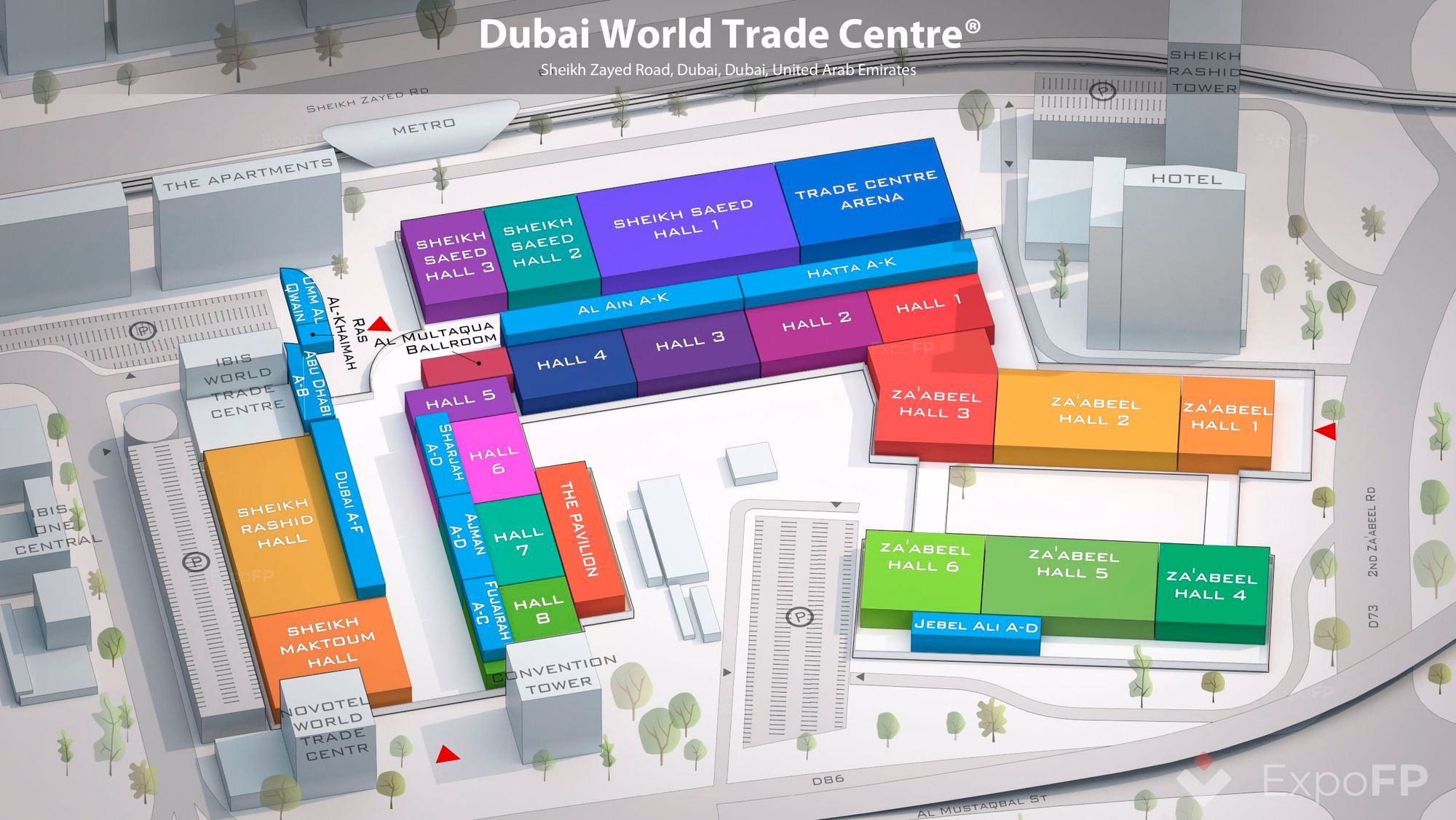 Time is of the essence, especially when there's so much to explore. Plan your day in advance, marking out the exhibits and conferences you wish to attend. This planning ensures you navigate the venue efficiently, maximizing your GITEX experience.
Dining and Relaxation: All that exploration can be tiring. Thankfully, the DWTC is equipped with numerous dining areas offering a range of cuisines. Additionally, there are several lounges opened to VIP pass holders where you can relax and network with fellow attendees.
Conclusion: An Invitation to the Future
As the sun sets over the shimmering skyline of Dubai, the city transforms into a beacon of innovation, ambition, and opportunity. At the heart of this transformation is GITEX, a global tech event that encapsulates the spirit of the future.
The synergy between India's burgeoning tech industry and Dubai's global business landscape is palpable. It's a partnership forged in the crucibles of innovation and entrepreneurship. GITEX stands as a testament to this synergy, offering a platform where ideas meet opportunities, where startups find investors, and where businesses discover new horizons.
But beyond the tech showcases, product launches, and insightful conferences, GITEX is about connections. It's about the serendipitous conversations over coffee, the chance meetings in exhibit halls, and the collaborations born out of shared visions. In the age of digital communication, the value of face-to-face interactions is often understated. GITEX Technology Week brings back this essence, fostering genuine connections in an increasingly digital world.
This article is written in partnership with The Smart Business Tourist, who offers unique insights about traveling for business, in particular in Dubai, Abu Dhabi and the Middle-East.